Microsoft Internet Explorer Out of Support!
Vivoldi Short URL homepage does not function properly in an Internet Explorer browser.
---
Please reconnect using Microsoft Edge or Google Chrome browser.
Shorten long urls and see statistics!
Reliable and powerful url shortening service for your business.
Premium Short URL Service
One dashboard that tracks all users who click on the link, and manages everything. Get premium service benefits now.
---
Create a free account and log in to access more add-ons.
How to use Vivoldi
If the letters look blurry, change the quality to 1080P in Settings and watch.
Dash Board
Once logged in, users can see statistics and analytics data for all links in the dashboard. Manage your links now in the dashboard.
Premium Service
You can benefit from setting the validity period of a short URL, setting a password, limiting access, limiting the number of file downloads, and tracking the various statistics and URL.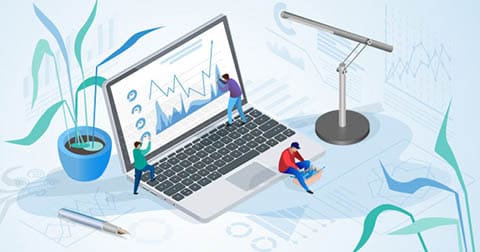 Various URL
Shortened URLs provided by Vivoldi can make short URLs from posts, files, app link as well as long URLs.
Awesome features
Vivoldi's service is not just about changing long links to short ones, but it also helps you provide statistics for your website and mobile app operations, as well as the data you can use for advertising and marketing.
Make short links to content like URLs, posts, attachments, app links, etc.

If you have a website, you can provide a personalized URL for each member.
First, try changing most of the websites or URLs you own to short URLs.
Create a post as a link
Create short links to a variety of important security documents, notices, and event pages. Set a password and expiration date for the link and change the page design.
Easy setup and management
Create and share links by reducing the long URL in a Vivoldi. You can view all statistics from the dashboard, including inflow paths, countries, languages, operating systems, browsers, and devices.
Mobile page support
All pages of a Vivoldi are designed to be fully compatible with Android and iOS devices other than a desktop browser. It is compatible with most browsers, but unfortunately it is not compatible with Microsoft's Internet Explorer.
URL statistics and analysis
On the dashboard, you can see which websites have clicked the link and detailed statistics and analysis data about the link click. Use it for your advertising and marketing.
Technical Support
For corporate users, Vivoldi offers professional technical support, and through partnerships, various statistics are stored to meet the needs of the company. Feature requests and partnerships are welcome at any time.
High performance and high quality
By optimizing high-performance servers and applications, Vivoldi serves users at high speed and processes large amounts of big data quickly for various statistics. Enterprise plans guarantee 24 hours, 365 days of SLA(99.9%).